About Designer's Touch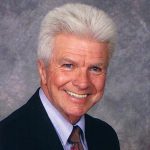 President, CEO Charlie Marshall opened "Designers Touch" of Louisville Ky., in 1984. Charlie began window treatments business after working with other companies in the industry for over 20 years. During that 20-year period, he gained a wealth of knowledge and experience in many aspects of the business including: custom window treatments, installation, design and shade repair.
Charlie says, "Designers Touch is more than just a company that designs and installs custom window treatments…it's about customer satisfaction!" No matter what you need from Designers Touch, you can be guaranteed we'll provide it with personalized customer service!
With over 40 years of designing and installing custom window treatments, Designers Touch can provide an enormous amount of products and services. We're excellent at treating problem windows and we can also install shutters, shade, drapery and blinds including motorized remote control blinds.
Contact us today and feel confident that your windows will reflect that "Designers Touch!"