My customer is a Ky. Wildcat fan. I showed him what I could do to bring a little color and interest to his Man cave. I bet there will be a party there this weekend.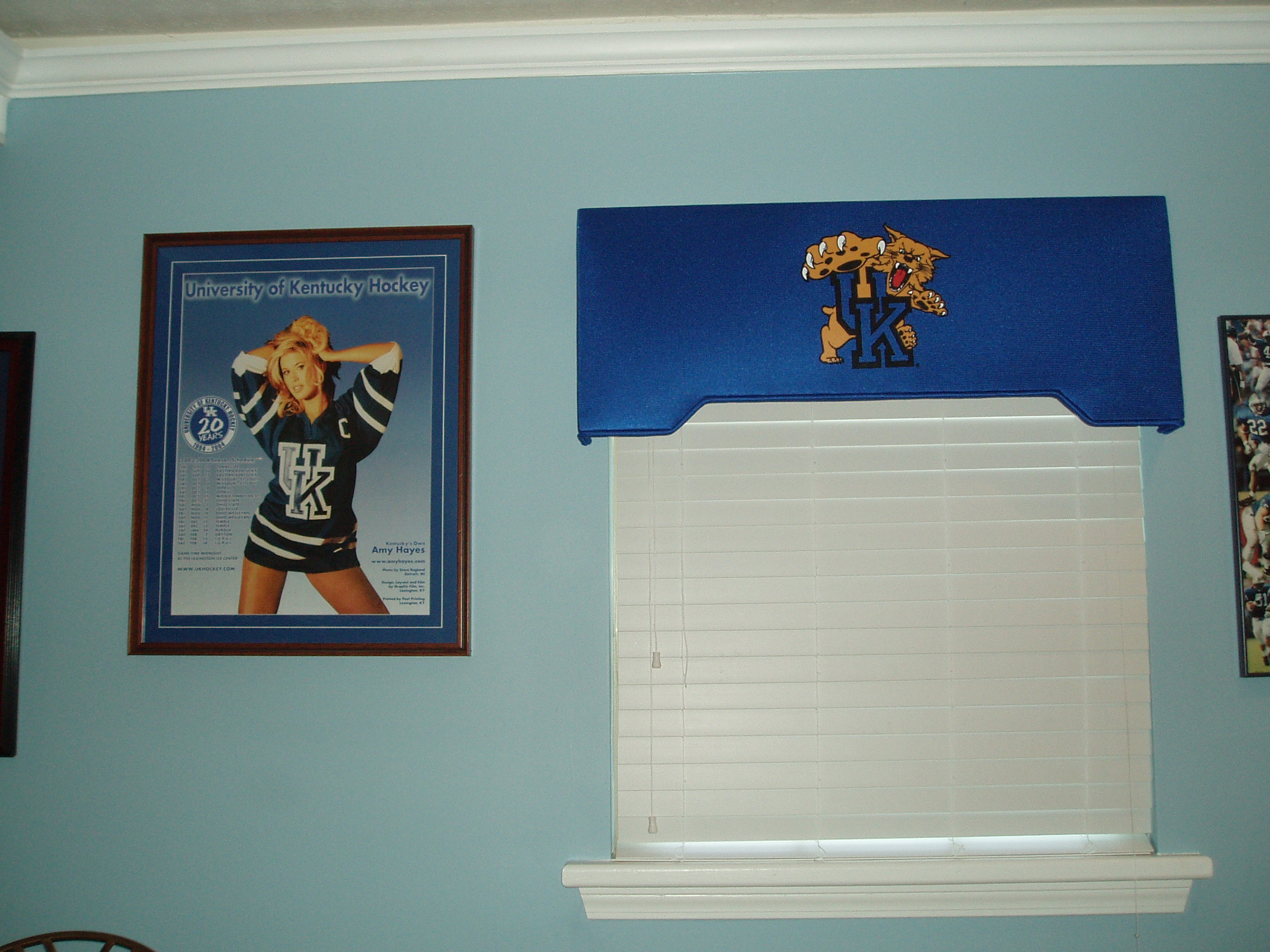 Give us a call. We have logo's for all the collage and pro teams. 502 267 4971….812 944 2267…charlie@designers-touch.com
Exciting Windows! is America's nationally advertised Full Service window
fashions professionals who come to your home with all window products –
blinds, draperies, shadings, and shutters, and exciting ideas to make your
room more beautiful…plus an Unbeatable 4-Way Guarantee.