.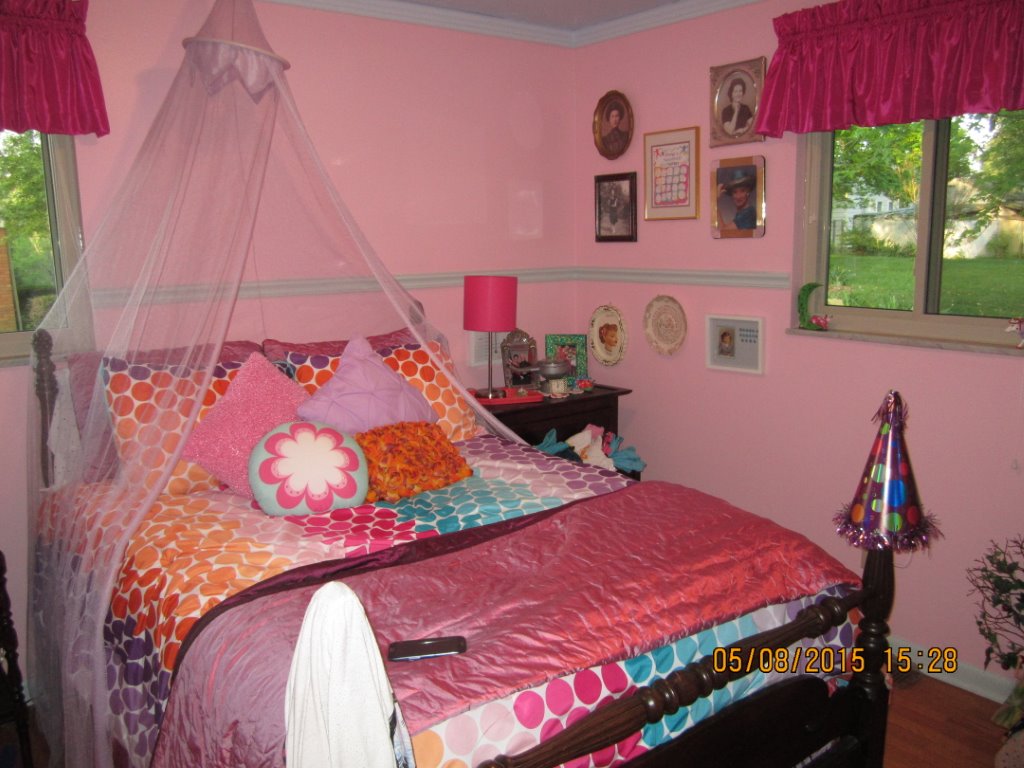 Ask your child what his or her favorite color is. You probably know this. Now ask what them what their second favorite color is. Surprised? Now you have something to work with when decorating a child's room. Accent the trim or even the ceiling as I did here in my grand daughters room. A colorful bed spread allows you to accent with many bright and cheerful pillows.
TIP: If you are using draperies or valances, after you find out the colors your child favors, pick out some fabrics you think they will like and you can "live" with and let them select from that group. If not,,, well,,, just be prepared for some strange combinations. 😉
We offer free estimates, free professional installation and in-home consultations in the Louisville ky area, and you can feel confident that your windows will reflect that "Designers Touch."
502 905 2368…….charlie@designers-touch.com
Ideas, Ideas and More Ideas! from Designers Touch in Louisville Ky.