When it comes to decorating, you and your partner may different idea's on on how to decorate. That's where we come in. I can help tell a style story that's sure to please both of you.
Custom window treatments are very personal, you will both will need to find elements you love that will bring the whole room together.
During June and July , we are offering $50 towards your order of custom window treatments.
Article Continued – "Design Fusion">>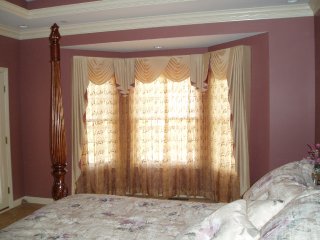 Give us a call at 503 367 4971 , 812 944 2267 or charlie@designers-touch.com.
We offer free estimates, free professional installation and in-home consultations, and you can feel confident that your windows will reflect that "Designers Touch."
Custom draperies by designers touch offers a wonderful selection of window treatments. Shutters, blinds, shades, and great ideas, and all products can be motorized.